Take Your Performance to the Next Level
Just like a medical X-ray, our X-Ray series helps discover the real causes of the symptoms and pain in a business. Because the Business, Relationship, and Financial X-Rays are developed from research-based science, identified issues give a team clarity, alignment, and implementation accountability.
Get on the path to organizational health by zeroing in on and fixing real problems .
Business X-Ray
Organizational research by James Fischer (2006), along with data from over 650 firms and their CEOs, provides verifiable insights into how companies from ten to 500 workers grow. Evidence shows that firms proceed through seven distinct stages of growth, which inherently exhibit separate and unique sets of rules for advancement at each stage-of-growth. Our Business X-Ray is a set of assessments that evaluate these parameters and the eight hidden factors adversely impacting organizational performance and leadership effectiveness.
How would you like to have the crystal ball that would show the hidden agents that are impacting the 'company's ability to grow and sustain profitability?
Complete this survey and have a complimentary conversation about the right things to focus on so you can understand of past challenges, current impediments, and future potential obstacles to your company growth.
27 Challenges Assessment
The 27 Challenges and their opposite, the 27 Strengths, help identify and address areas of concern and assets. So many issues that create chaos in a business are not recognized correctly, or they get bunched together under one central point. This misdiagnosis can lead a business owner to take action one aspect of the issue while ignoring others. This simple, comprehensive assessment is used with thousands of CEOs and their management teams to name a problem accurately, so they can focus on the right actions at the right time.
Builder/Protector Assessment
The Builder/Protector Ratio (B/P Ratio) and is a measurement within a company of confidence vs. caution. 'It's a critical measurement tool for a CEO and their leadership team to be able to assess the 'company's ability to accept change, react with confidence to that change, and help the company achieve its stated goals. Builder/Protector is a look into the psyche of an organization.
Non-negotiable Rules – Stage 1-7 Assessment
The 5 Non-Negotiable Leadership Rules (NNR's) of the Road by Stage of Growth is a much more detailed look at issues a company is facing in each stage of growth. Identifying theses specific challenges provides an owner and leadership team with direction on five critical rules that form the foundation for sustained performance. Significantly, our proprietary software assesses performance for the current level of organizational complexity and the previous two stages. Experience shows that incomplete prior stage NNR's will create performance drag until resolved.
Request More Information
About a Business X-Ray
Relationship X-Ray
Our Relationship X-Ray is a set of seven assessments that exam individual and interpersonal aspects of behavior as they relate to workplace performance and interactions.
Receive a FREE Leadership Communication Style Assessment
Click here…
Stress Assessment
Workplace stress can have a profound effect on productivity and engagement in the organization. When ineffective management and stress factors merge, ambiguity can become a problem that extends to an entire department or the company. Identifying signs of stress within the organization is the first step in designing a strategy to address the issue.
Emotional Intelligence (EQ) Assessment
The ability to sense, understand, and effectively apply the power and acumen of emotions helps facilitate higher levels of collaboration and productivity. This point-in-time assessment provides insight into two broad areas of personal competence and social competence. The sum of the Self-Regulation, Self-Awareness, and Motivation subscales add up to represent the Self Emotional Quotient. The sum of the Social Awareness and Social Regulation subscales add up to represent the Others Emotional Quotient. Collectively, Emotional Quotient is a learned skill that reduces turnover and stress while improving decision-making and collaboration.
Conversation Catalyst Assessment
As we communicate, we trigger a neuro-chemical cocktail that makes us feel either good or bad, and we translate that inner experience into words, sentences, and stories. "Feel good"conversations trigger higher levels of dopamine, oxytocin, endorphins, and other chemicals that give us a sense of well-being. "Feel bad".conversations trigger a different chemical response and sense of emotion. This assessment examines an 'individual's approach – and catalysts – regarding interactions and conversations.
TRUST Catalyst Assessment
Trust impacts us 24/7, 365 days a year. It undergirds and affects the quality of every relationship, every communication, every work project, every business venture, and every effort in which we are engaged. It changes the quality of every present moment and alters the trajectory and outcome of every future moment of our lives — both personally and professionally.
Acumen Capacity Assessment
The design of the Acumen Capacity Index report helps an individual truly understand themselves, how they analyze and interpret their experiences, and enhance their capacity for decision-making judgment. A 'person's understanding, keenness, and depth of perception or discernment are directly related to their level of performance. The stronger a 'person's acumen, the more aware they are of their reality in both their external and internal world. This report explores how a person interacts with the external world and from a personal perspective.
Request More Information
About a Relationship X-Ray
Competencies Assessment
This assessment identifies the 25 individual competencies that are key to success. Identifying and knowing the hierarchy is essential to reaching goals. The design of this report assists in managing and developing a career. For many jobs, personal skills are as critical as technical skills in producing superior performance.
Organizational Dynamics Assessment
This Organizational Dynamics (OD) diagnosis is an objective assessment of the team and organizational health. This assessment quantifies the causative relationship of eight critical factors that directly propel exceptional client engagement and quality product/service delivery. The prime mover of this entire chain of effects is leadership and interpersonal skills. Speciffically, how the behaviors of a manager and how each manager treats the people they supervise directly impact the customer experience and quality.
Team Dynamic Assessment
This short 10-minute questionnaire provides you with an accurate snapshot of a team and organizational health. This assessment is an easy way to see organizational strengths, along with areas that need improvement by quantifying the five relationship factors that directly propel exceptional client engagement and quality product and service delivery. The prime mover of these factors are the leadership and interpersonal skills of a manager and how each manager treats the people they supervise
Financial X-Ray
Our Financial X-Ray is a set of four assessments that exam how leaders and employees understand, communicate and implement critical aspects of their financial operations and well-being.
This proven assessment tool allows owners to see the worth of their company by evaluating the eight key drivers of value – each of which is statistically proven to be indicators of a high-performing company. The report gives owners immediate and quantifiable information to help them understand their current situation and the areas of focus that will allow them to improve the value of their company by up to 71% (based on a study of over 52,000 businesses).
Profit Zone Assessment
The goal behind zeroing in on your company's Profit Zone™ is education and commitment at the CEO and management team level to becoming better at explaining how a company makes and keeps money.
Profit Environment Assessment
Profit Environment takes staff opinion survey data from your company and maps it on ten dimensions into a comprehensive "global" profit‐tracking and predicting study. The results shows company leadership in dollar values how much of their current profit they can attribute to each of eight Human Factors (leadership, staff satisfaction, coaching, empowerment, customer service, etc.) in their team, department, and organization.
Competitive Financial Analysis Assessment
Financial ratios provide business owners with a quantitative analysis of their company's financial information. We help business owners use financial ratios to create benchmarks for comparative analysis. A comparative analysis allows an owner to compare their financial ratio information to that of a competing company. An industry comparison provides information on a competing company's operational and financial performance. Financial ratio analysis also allows business owners to compare their company performance to businesses with similar business operations.
Request More Information
About a Financial X-Ray
Mindset X-Ray
Our Mindset X-Ray is an interpersonal assessment of 'one's mindset related to the importance of self, the importance of others, treatment of people, openness to change, style of communication, and the ability to tap into the human potential of the team.
Mindset Assessment
Everyone operates somewhere along a continuum from inward to an outward mindset. A leader's position on that continuum profoundly affects performance, influence, and individual effectiveness. Similarly, the collective mindset of an organization shapes its culture and performance. This 20-question Mindset Assessment gauges an 'individual's perception of their mindset and that of the organization. In addition to indicating location along the mindset continuum, the results provide insights into specific areas of strengths and opportunities. When organizations field this survey widely, they receive detailed insights into 'employees' experience and perception of their work. For greater meaning, we recommend taking the mindset assessment start of and engagement to set a baseline, then periodically reassess to gauge progress and adjust efforts as needed. Upon completion of the assessment, we present an analysis of findings along with recommendations to improve individual and organizational mindset and performance.
Request More Information
About a Mindset X-Ray
Take Your Performance to the Next Level!
If you have a growth mindset, love finding the best solutions for yourself, your team, and want to create a legacy of excellence in your business, connect with us at Projectivity Solutions. We will send you access to our confidential leadership assessment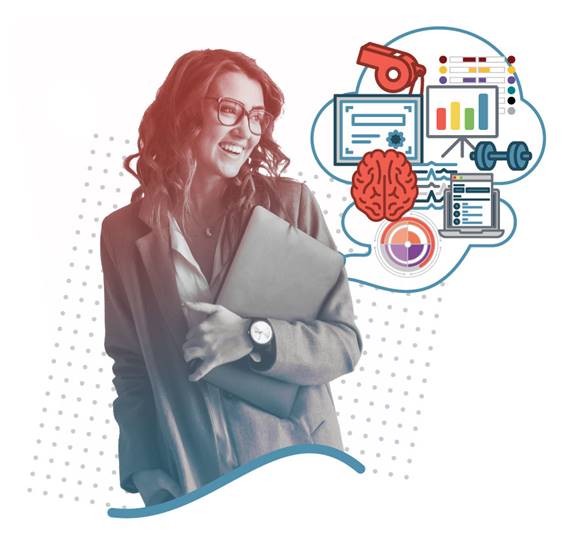 Your information is private and confidential. Projectivity Solutions has a strict anti-spam policy and complies with the General Data Protection Regulations (GDPR)