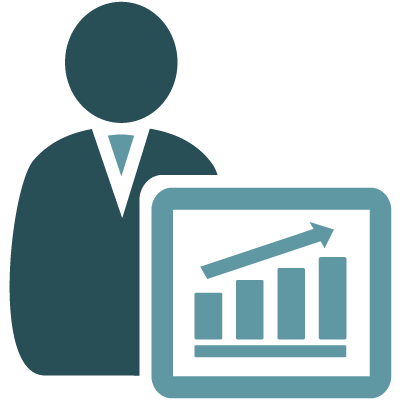 Presentations
Fee-Based Programs Available for On-Site Presentation
These presentation programs may also be adapted to full length workshops.
Leadership and Self-Deception
30-60 minute program. May be adapted for different time periods.
Stated simply, self-deception is "the problem of not knowing one has a problem". This denial keeps individuals, teams, and organizations blind to the reality of what is occurring and explains why enormous resources and efforts allocated towards symptoms are misdirected and contribute to further organizational hampering or implosion. Organizational problems are almost always people problems.
Conflicts that look "political" are really personal and they keep individuals looking out for themselves rather than focusing on accountability and results. As long as employees are not focused on results for the organization, they are working for their own interests and therefore against the company mission. The costs are enormous on many levels.
With a focus on the people who are involved in the problem, this presentation exposes how working on self-deception is at the heart of the solution.
Linking Strategy with Execution
30-60 minute program. May be adapted for different time periods.
How strategy gets converted into action at the operational level is a mystery to many organizations. The irony is that initiatives are the mechanism for delivering strategy value. So if organizations are successful at making the linkage between strategy and execution, there is a higher probability of greater performance.
How this process works is a critical knowledge area that goes beyond traditional boundaries of management training. This session is designed to take leaders and managers to a higher level of proficiency in creating linkage between managing the initiative and the creation of strategic organization.
Benefits of attending:
Identify the alignment required in creating strategy
Identify the 5 major types of strategic planning
Create a simple map of goals to strategy to initiatives
Use the basic building blocks of portfolio management to make priority decisions
Being a Change Agent
30-60 minute program. May be adapted for different time periods.
Change agents are individuals who have the knowledge, skills and tools to help organizations create radical improvement. Change Agents make "it" happen. Rarely is a change agent in a position of authority yet, are expected to deliver results. Change Agents challenge teams to get outside of the box and utilize innovative tools to harness the creativity to make improvements that matter to the bottom line.
Benefits of attending:
know the four core change processes and when to use them
inventory their skills at the three levels of change
be able to integrate change agent skills into the project lifecycle
About Our Presentations
Learn more about our presentations and how you can arrange an on-site session for your group.
What Work Shop Are You Considering?