The Fundamental challenge for business leaders is…
you don't know what you don't know.
Does your business team talk a great game…
and then fail to deliver results?
Has your business hit a brick wall…
struggling with revenue and performance?
Are you working tirelessly trying to move forward…
and still can't get the results you need?
Do your managers and staff work together like a team…
or dysfunctional tribes on Survivor Island?
If you were a new employee would you see…
a well-oiled machine, or chaos?
Are you working in the business, on the business… or mastering your business?
Discover what you need to move your business forward effectively.
We can help with an outside perspective on what's working and what's not.
More than 130 years of peer-reviewed scientific research are the basis for our practices. We ask the right questions, objectively determine strengths and weaknesses, and then design and help implement custom solutions proven to drive sustainable performance.
FREE Business Insights Assessment
Choose a category, answer a few questions, and we'll provide you with critical insights that will help your business now.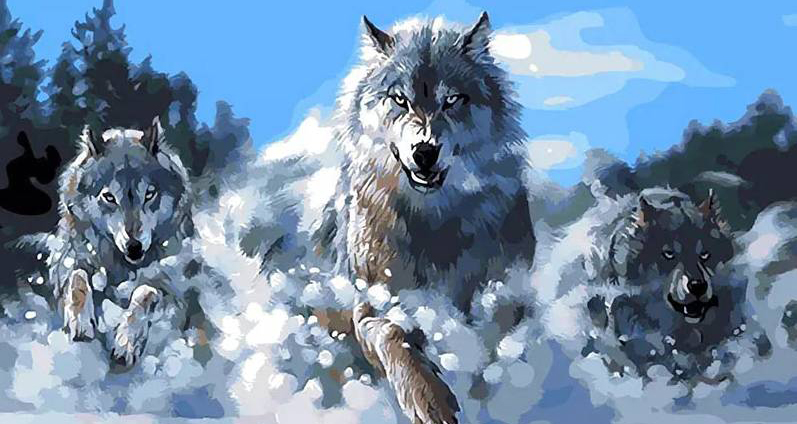 Maybe it's time to becoming
An Exceptional Enterprise
Join the 5% that have unlocked sustainable growth and now lead the pack!
Learn how you can become an Exceptional Enterprises.
Really Prepared
to Grow Your Business
(or do you only hope they are)?
A full 95% of businesses struggle to grow because the management team can't facilitate. But it's not their fault. They haven't been trained!
Stop the struggle. Grow a strong Management Team.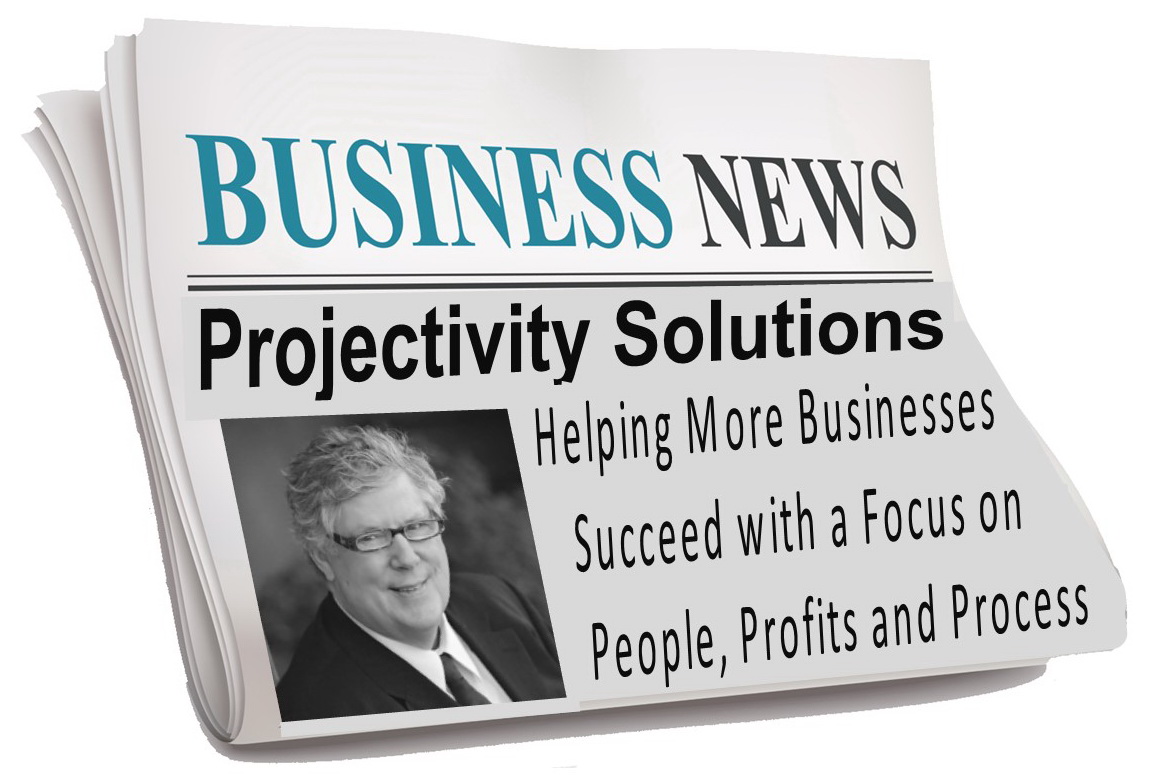 Feature Articles:
What experts, colleagues, and journalists are saying about Phil Bristol and Projectivity-Solutions.
Approach – Oranizational Perspective
Company Perspective
Projectivity Solutions provides integrated solutions to small and mid-sized businesses in the United States, Europe, and India. Our comprehensive framework helps organizations diagnose, predict, and prescribe key structural elements that impact customer experience and service quality affecting profitability.
Measuring Performance
A leader has to be able to measure performance at every level of the organization. Projectivity Solutions takes a multi-disciplinary approach to assess a company's business, relationship, financial, and mindset attributes. The purpose is to identify and implement the fundamentals for building a cohesive, trust-based team.
Mindset Drives Culture
Mindset is your mental attitude that determines how you interpret and respond to situations. Our process is helping leaders identify and develop their outward mindset and drive the right changes.
Culture Drives Results
The culture of an organization is its beliefs, values, and attitudes. Together with the clarity of direction and work expectations, culture ultimately drives business performance.
Methods – Engagement Process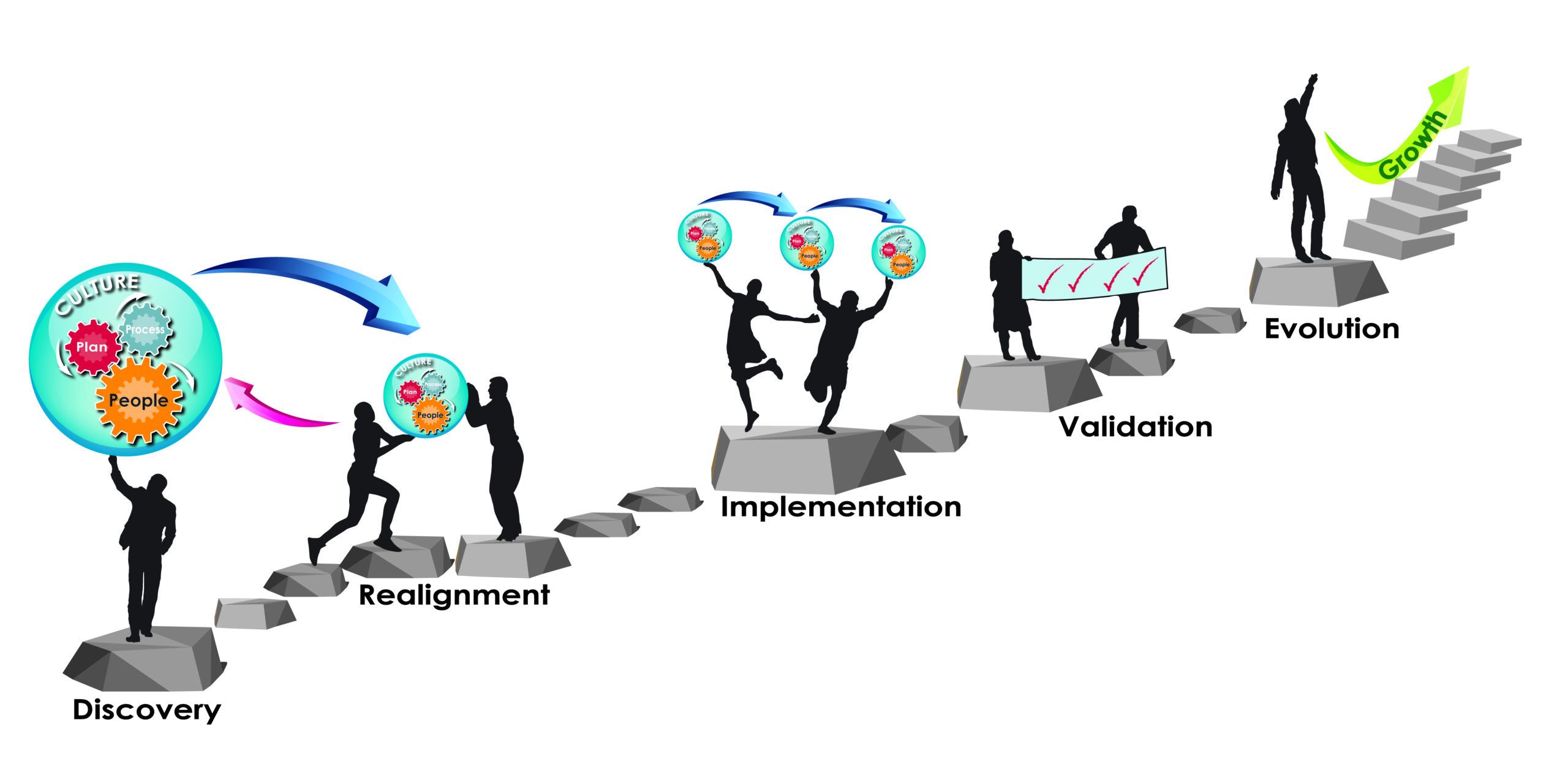 Our client process proceeds through five inter-dependent engagement phases beginning with Discovery
Discovery actions identify the challenges across the people, process, and profit spectrum.
Conversations based on mutual trust
Scope or work agreement
Assessments – Business, Relationship, Financial, and Mindset
Realignment conversations verify and adjust discovery actions for mutual understanding.
3 – 5 projects are prioritized
Project charter drafted
Statement of Work
Implementation provides a plan that includes execution, monitoring, control, and action steps.
Validation confirms that the initiative results meet the client's needs.
Evolution evaluates results for the increase in effectiveness and efficiencies.
Managing Fees and Expectations
We work on a project basis.
Our agreements are fixed prices for specific results.
You will always know all project fees before work begins.
Proposals include all fees for all materials and the expertise to complete work.
We keep our commitment to delivering what you want within the budget.
Progress payments are due when clients use materials and get results.
All projects have a performance reserve you control until all project deliverables are satisfied.
Tools to Hold Each Other Accountable
Royal Electric Company is a third-generation commercial electrical contractor with over 350 employees that specializes in large buildings, industrial, and airport projects. Their primary challenge was addressing conflict within the executive team to work together towards the best interest company goals.
"Projectivity Solutions helped by first assessing team dynamics and individual leadership skills and then showed the executive team how their current communication was creating division and mistrust. They gave us tools to help hold each other accountable, communicate more clearly, and be better aware of the needs of others to deal with conflict."
Royal Electric Company
A Common Language to Enhance Communication
K-Love and Air1 a contemporary Christian music radio service simulcasts on over 1000 FM stations to a weekly audience of about 20 million listeners. They had a strong desire to improve the cohesiveness, communications, and productivity of their people, consistent with their values, beliefs, and mission statement.
"Projectivity Solutions started with assessments to help each individual understand how they are "wired" for communication. They then helped the organization as a whole use these insights to build a common language for effective, personalized communications based on understanding and trust."
K-Love/Air 1 Radio

Creating a Culture of Care
A disabled veteran-certified Small Micro Enterprise owned Since 1990, we provide drug & alcohol, fingerprinting, and COVID-19 testing services to Greater Sacramento, El Dorado, Placer, and Yolo counties. Services are provided in-clinic and at the work site. Collection Plus creates a "Culture of Care" as the trusted partner for a safe and secure workplace.
"Projectivity Solutions assisted our team in clearly defining our organizational culture and structure. The interactive meetings clarified our direction, optimized staff potential, enhanced communication, and helped define our key service processes. Our team demonstrates a daily "culture of care."
Collection Plus

Powerlift Dumbwaiters is one of the oldest dumbwaiter manufacturing companies in North America. A family-owned and operated company, it was founded in 1972 and they are committed to providing one of the most cost-accessible and easy-to-install dumbwaiters on the planet. This committed team has manufactured and distributed nearly 4,000 units over the years to homeowners and companies such as Kimberly Clark, American Licorice, Boeing, Ford Motor Co, Winchester, Maker's Mark, and Disney. Powerlift Dumbwaiters can be found on almost every continent and in approximately 40 countries around the world.
"Projectivity Solutions began by assessing our manufacturing and communications processes with our customers and staff. Clarifying our manufacturing process and staff responsibilities help us realign our staff roles. The refined core business processes of finance and business development added to our clarity and stability."
Powerlift Dumbwaiters
Globally Recognized Consultancy
Established in 1990 by Phil Bristol, Projectivity Solutions is a globally recognized consultancy expert in accelerating organizational performance. Our methods apply over 130 years of peer-reviewed scientific research into our consulting, mentoring, and leadership programs. We also customize our services to target strategy clarity, enhance day-to-day operations, and key-person leadership development. Outcomes combine essential knowledge and skills with a way-of-working that accelerates organizational performance.
We also customize our services to target strategy clarity, enhance day-to-day operations, and key-person leadership development. Outcomes combine essential knowledge and skills with a way-of-working that accelerates organizational performance.
Phil Bristol
Founder,  Managing Principal
Phil is internationally recognized as an expert in accelerating organizational performance and is the founder of Projectivity-Solutions.
Mr. Bristol's experience spans over 35 years, with a focus in leadership, project management, and the information technology (IT) industry. He has successfully planned, marketed, developed, and implemented innovative solutions for public and private sector clients, worldwide.
Gary Yeatts
Principal
Gary has experience working with individuals and organizations to address a wide range of business challenges.
Mr. Yeatts' experience includes over 35 years of experience in leadership, management, and human resources. He has successfully worked with public and private companies assisting key leaders in goal and strategy development, change management, conflict resolution and team building.
Get In Touch
We look forward to hearing from you and exploring how we can help your business grow!

Offices in Sacramento, CA
Phil Bristol
Founder and CEO
+1.866.350.0707
pbristol [@] projectivity-solutions.com